As the Great Biscuit tournament of 2017 comes to a close we are all grateful for all who came and ate and voted and for all who submitted their creative biscuit ideas. Each of you is a constant reminder of why we do what we do, but its all of you who keep the magic alive. NOW. This tournament has been quite a rollercoaster! We've had some very exciting biscuits, from the Pickle biscuit (who would have thought?) to the Chocolate key lime! And all of you have come, eaten, discussed and voted.
LETS GET DOWN TO BUSINESS!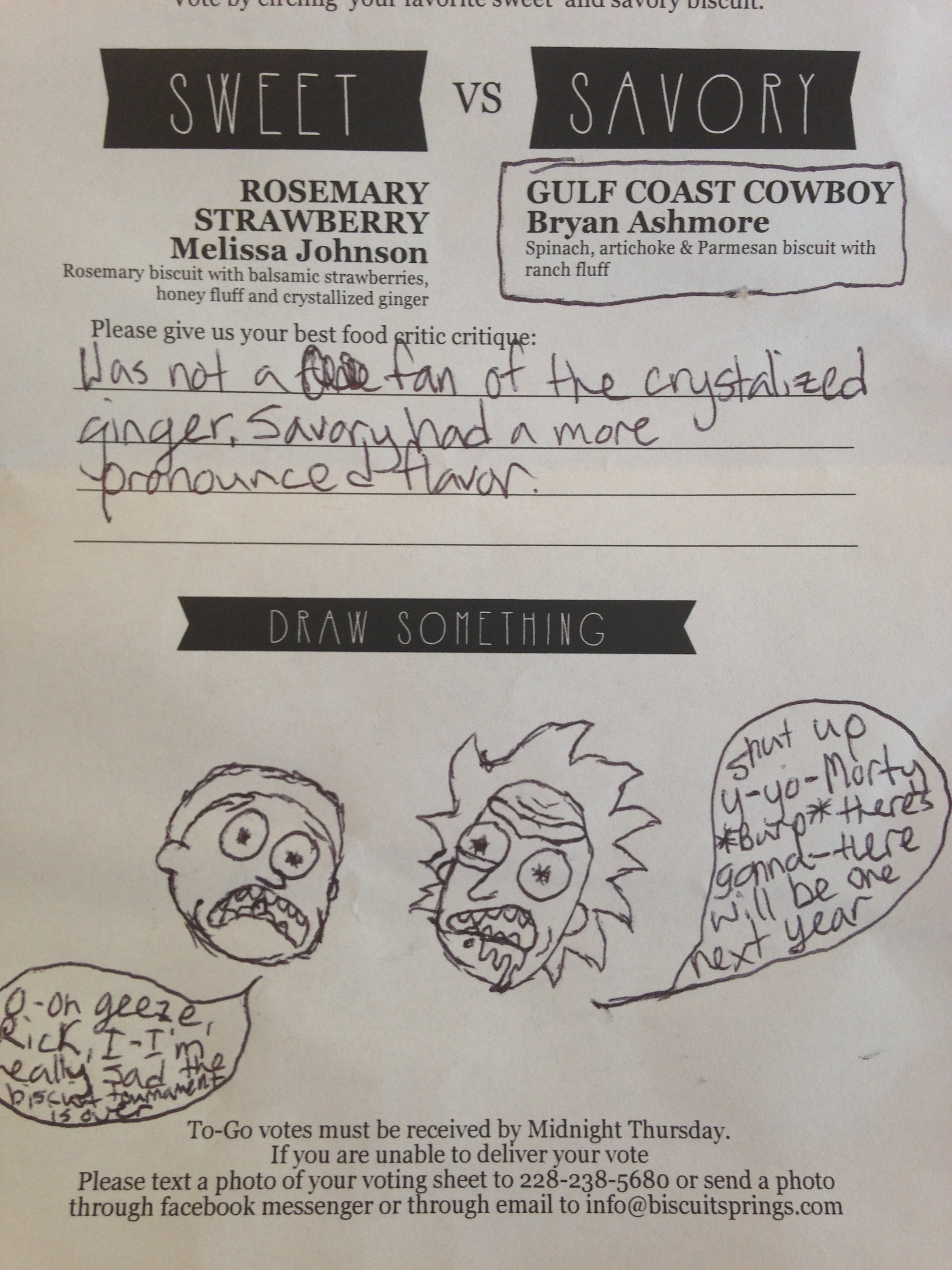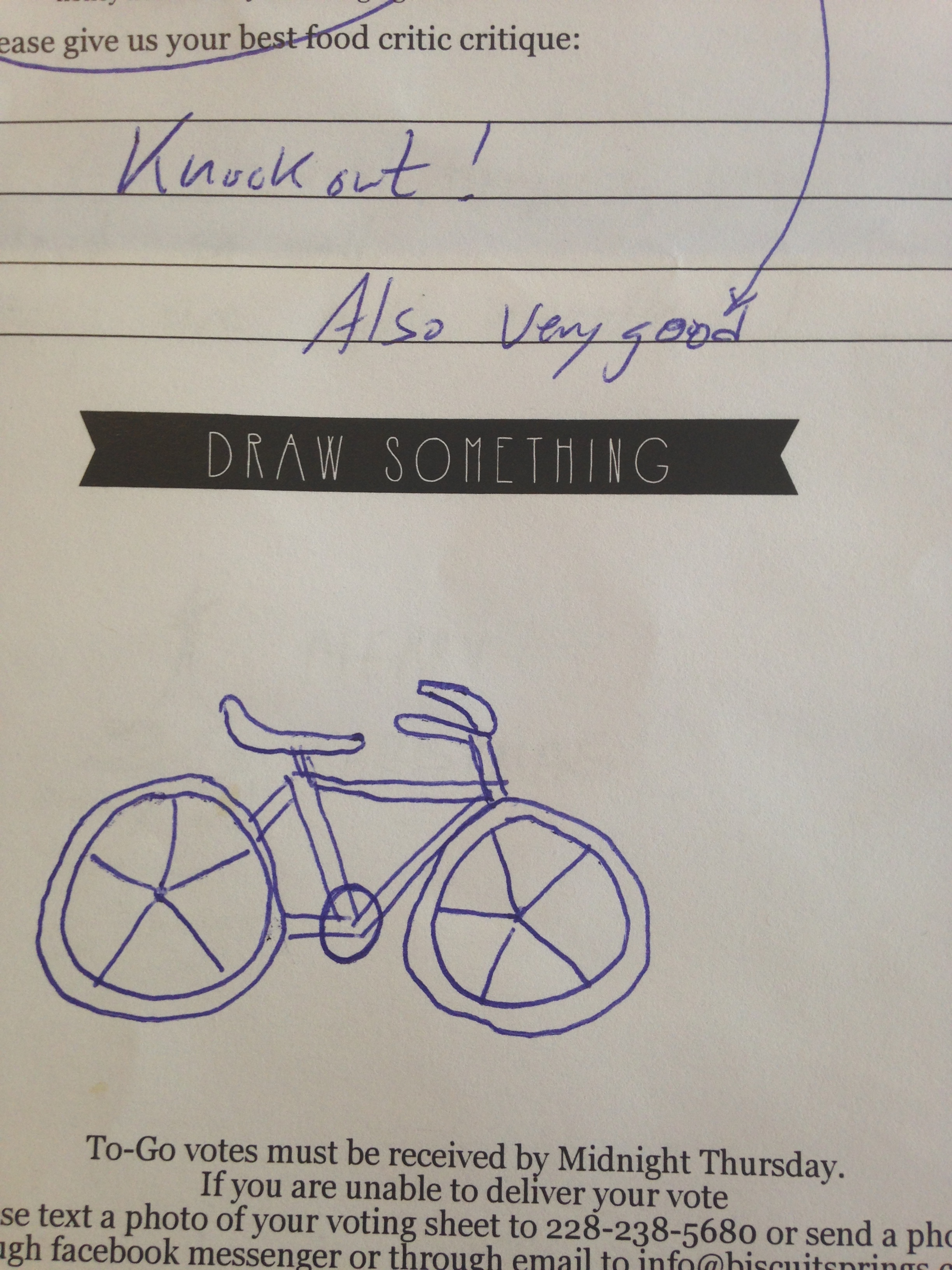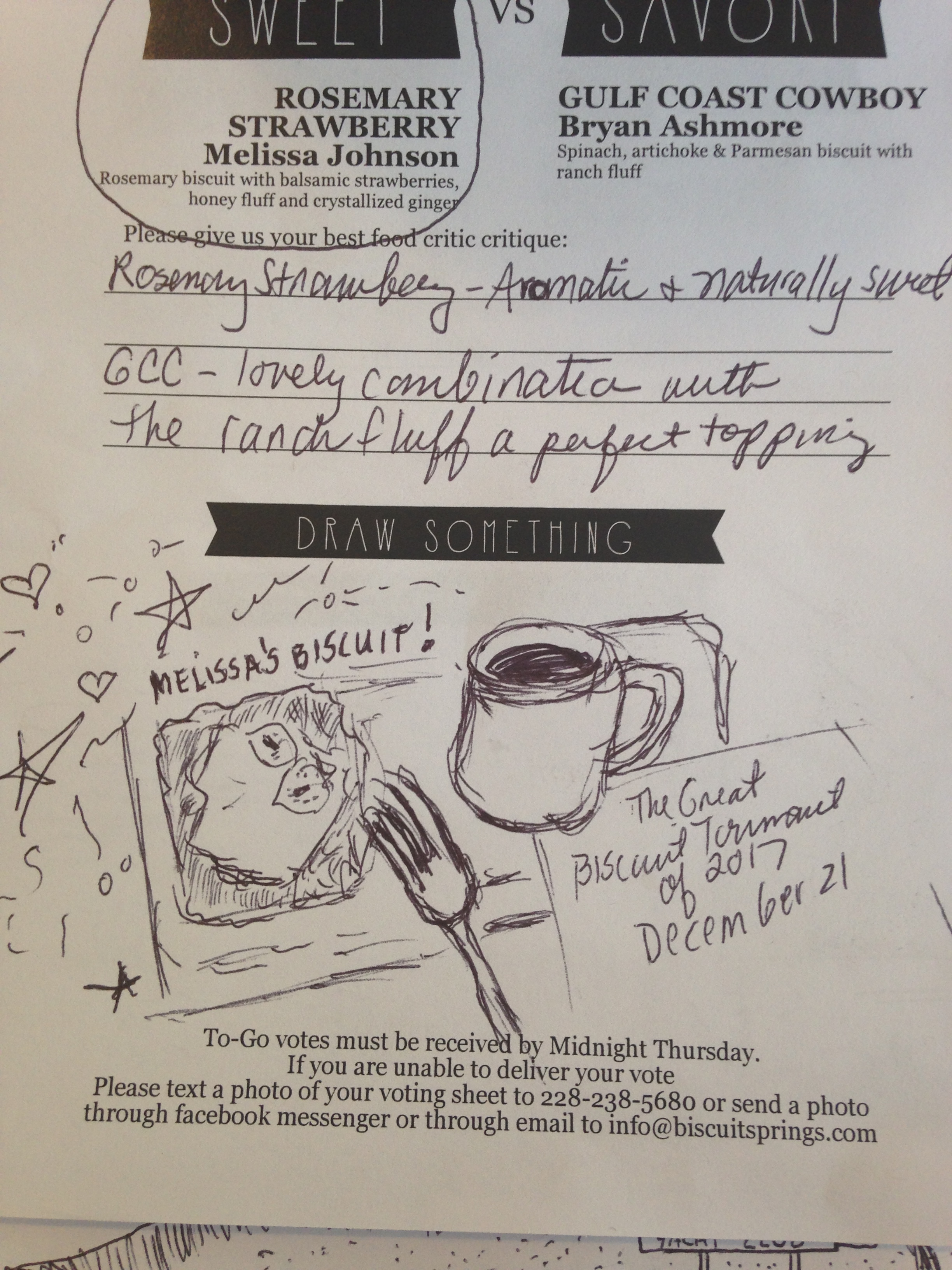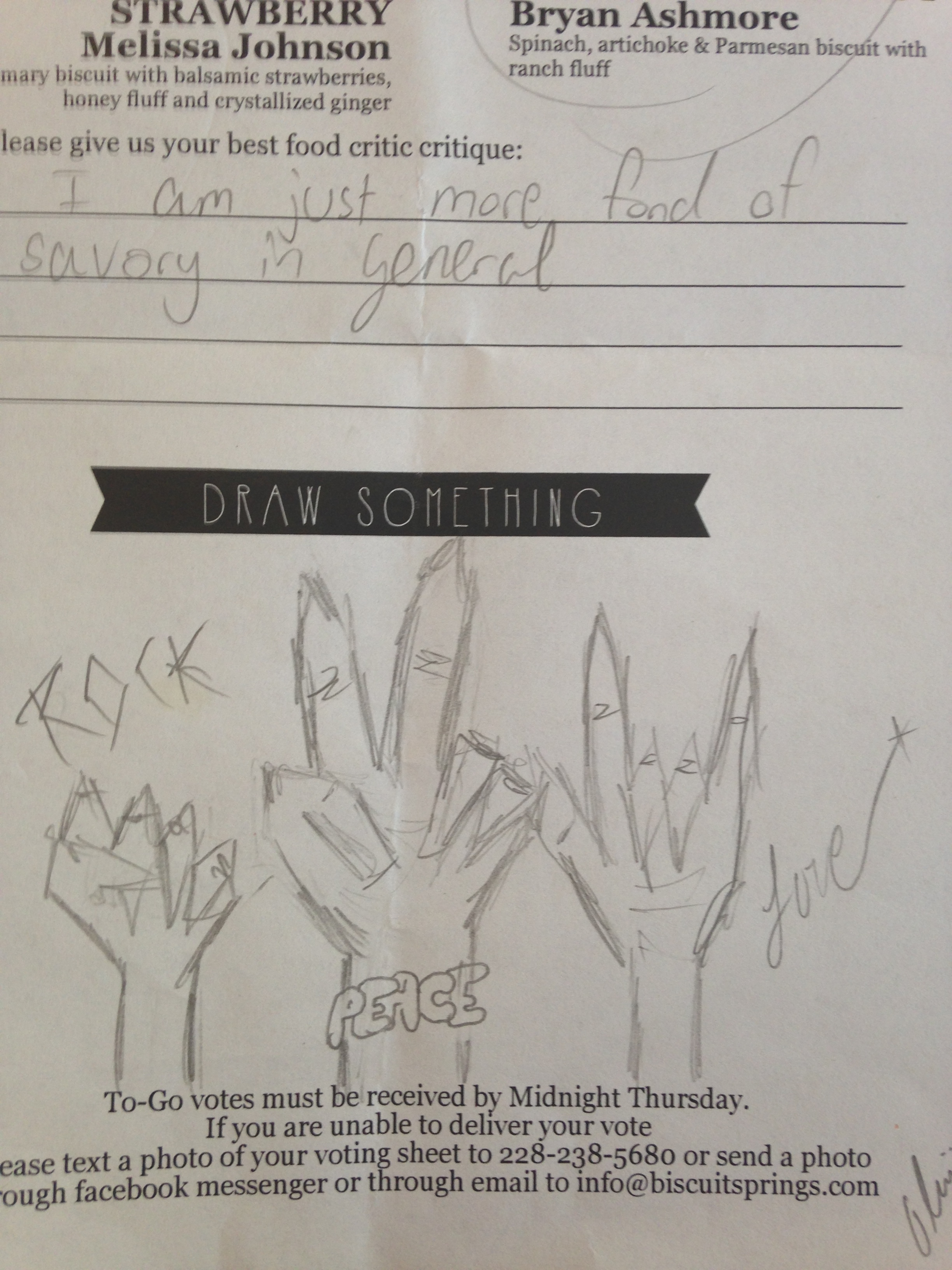 On the sweet side of the competition:

ROSEMARY STRAWBERRY (RS) by Melissa Johnson: Sweet Rosemary Biscuit with balsamic strawberries, honey fluff and crystalized ginger
On the savory side of the competition:

GULF COAST COWBOY (GCC) by Bryan Ashmore: Spinach, artichoke and parmesan biscuit with ranch fluff
HERE IS WHAT YOU THOUGHT OF THE BISCUITS:
WE ASKED FOR YOUR COMMENTS AND THEY WERE GREAT!
Rosemary Strawberry:
The aromatic rosemary biscuit, the marriage of the sweet strawberries and deep balsamic topped with the honey honey fluff and exotic ginger. This biscuit is satisfactory all across the palate!
You can never go wrong with Rosemary!
KNOCK OUT!
Aromatic and naturally sweet!
Loved it the first taste i had last week, but not its even better because of the larger portion!
It was SOOOO hard to decide! but i think the sweet, no, the savory, no no no, it was the sweet!
I love all the complex variety of flavors!
Love the Ginger!
Sweet Rosemary strawberry is a delicious combination!
Sweet! great balance strawberry come through! Delish!
Too Cool for school!
So this week, I am the winner because these are two amazing biscuits! Can we just extend this years tournament until the start of next year just serving these tow biscuits please and thank you management. JK. but please
GULF COAST COWBOY
It is the best biscuit ever! so delicious!
I like the mix a lot! It was delicious.
The Flavor is not too strong, just the right amount of the veggie. Who doesn't like ranch?
I like this biscuit because it is very very very very very very very very very very very very very very very very very very very good!!!!!
Flavorful but not over powering , its unfair to compare the two (sweet vs. savory)
BOMB AF
I love It.
The parmesan on the biscuit and the ranch fluff on top really did it for me.
The savory was delicious!
I like savory better. It was hard to decide though. They were both SO delicious!
I LOVE BOTH BISCUITS! BOTH DESERVE TO WIN!
I loved the ranch fluff
Loved the creamy ranch on top!
Love the ranch fluff
Savory was the perfect place for this biscuit and won my vote!
the gulf coast cowboy is y fave! Its a perfect blend of tastes.
Both great! the savory had just a bit more lunch to it!
I am just more fond of savory in general!
Both of these were too delicious, and I wish I lived closer so I could eat them every day! But the savory was perfect with a fresh cup of sweet coffee!
Cowboys are Bae
Great Combination!
AND!!! THE WINNER IS.........
GULF COAST COWBOY!!!
Thank y'all so much!